WELCOME TO LOS PORTICOS VILLAS, BELIZE
Book your vacation rental in a warm tropical breezy setting with a welcoming, relaxed atmosphere. Let our Villas be your home away from home.
Enjoy our luxurious residential community which boasts large open spaces between buildings to allow for privacy and fun. We have a large centrally located pool right in front of the white sand beach and the turquoise Caribbean sea – the perfect setting for your vacation. Book your Belize vacation and stay at Los Porticos Villas.
Private Residences
for Rent in Placencia.
WHY WE'RE BETTER THAN A RESORT…
Each stunning villa, ranging from 1,500-2,200 square feet, includes your own private full kitchen so you can sample the fresh local markets on your own. For those evenings out, the property also includes a full-service dinner restaurant. Peace and quiet are of great importance to our guests, so the best nightlife is only 5 minutes away in the village.

All villas are individually owned and each owner has decorated their villa differently based on their personal choice of both local and modern art. Return each trip to your favourite villa, or experience them all!

In beautiful Placencia, Belize, outdoor living is at its finest. Our villas offer guests plenty of private outdoor space to complement their spacious suites.

Our onsite Concierge Team are available to help you with tour bookings, and provide priceless information from knowledgeable local employees.
A perfect place for family vacations.
Bring your entire family together for a grand adventure, where each family can have their own villa!
Class reunions, connecting with travel buddies, and even business retreats; the condos at Los Porticos Villas offer large, personal villas with spacious porticos (or verandas), as well as our generous common spaces for lounging, sunbathing, or activities.
Perfectly positioned, our property is close enough to town to enjoy all the local restaurants, shops, grocery stores and bars, while maintaining enough distance to ensure the privacy, quietness and relaxation you deserve.
Each villa has its own washer and dryer so you can pack light for your vacation. You won't need to bring much since you can enjoy your own large private deck complete with loungers and spectacular Caribbean breezes and views.
Los Porticos Villas is located on a private sandy beach with views of the crystal clear, turquoise Caribbean Sea for a perfect Belize vacation. Our pool and beach areas offer comfortable loungers where you can relax in the sun or take a dip in the pool or sea.
Sit back and enjoy the stunning nature that awaits you at Los Porticos Villas, including exotic plants and trees that house various tropical wildlife such as birds, butterflies, iguanas, and you may even see a few parrots fly by.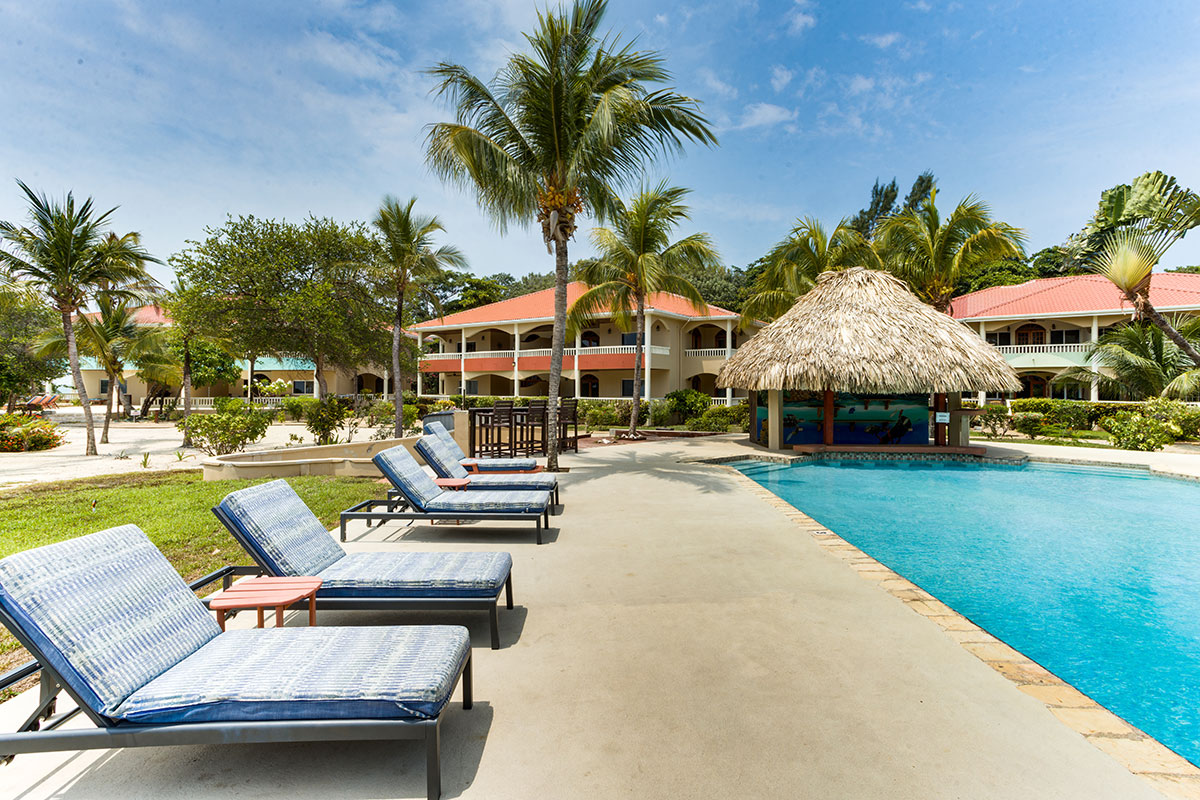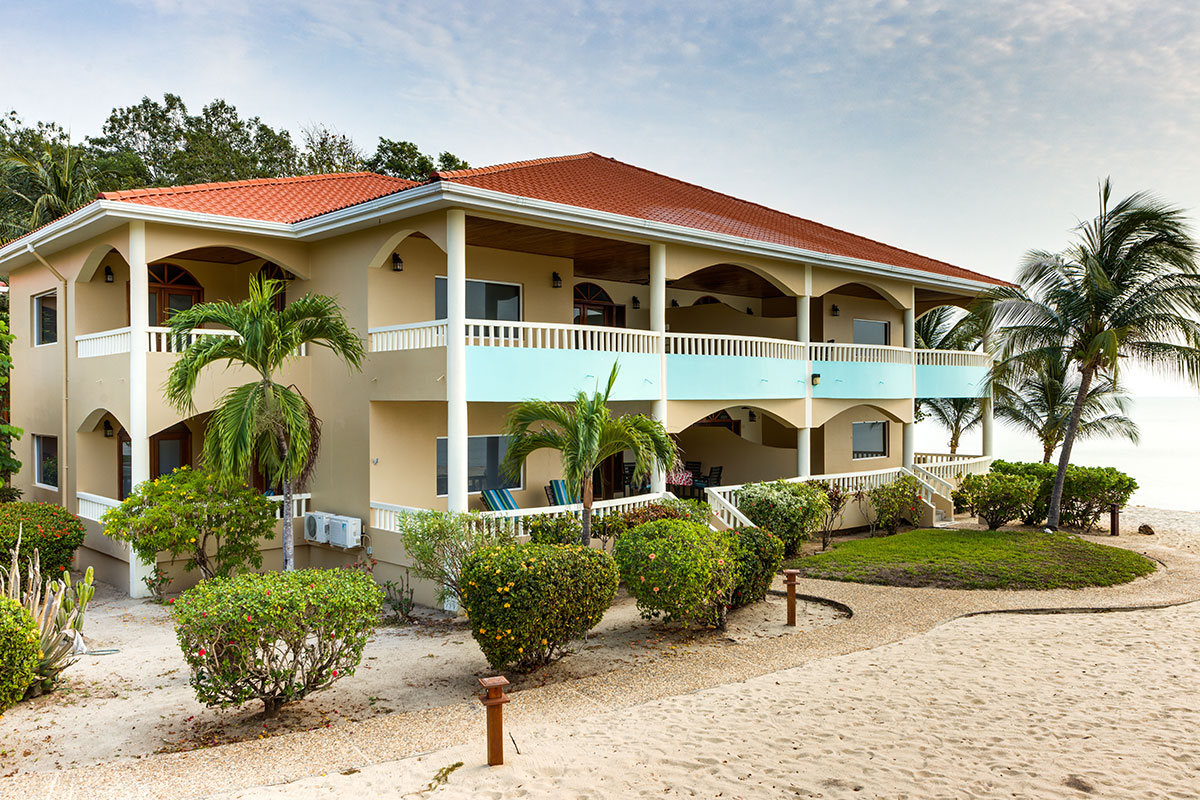 With diverse culture, magnificent beaches, fishing and rich history, our village boasts the most amazing activities and sightseeing adventures that you can enjoy during your Belize vacation.
It's all waiting here for you at Los Porticos!
From scuba diving and snorkeling in protected marine areas, to world class fishing, inland cave adventures (including the world-famous ATM Cave), Mayan ruins, paddle boarding, waterfalls, zip-lining, river kayaking, horseback riding and extreme adventure activities, Belize has it all. Placencia is the island you can drive to. It's a short drive to the lush tropical rainforests and a short boat ride to the largest living Barrier Reef in the world. Or, just relax while lounging on the beach with an ice cold Belikin beer or tropical cocktail and soaking in the warm Caribbean atmosphere on our beach.