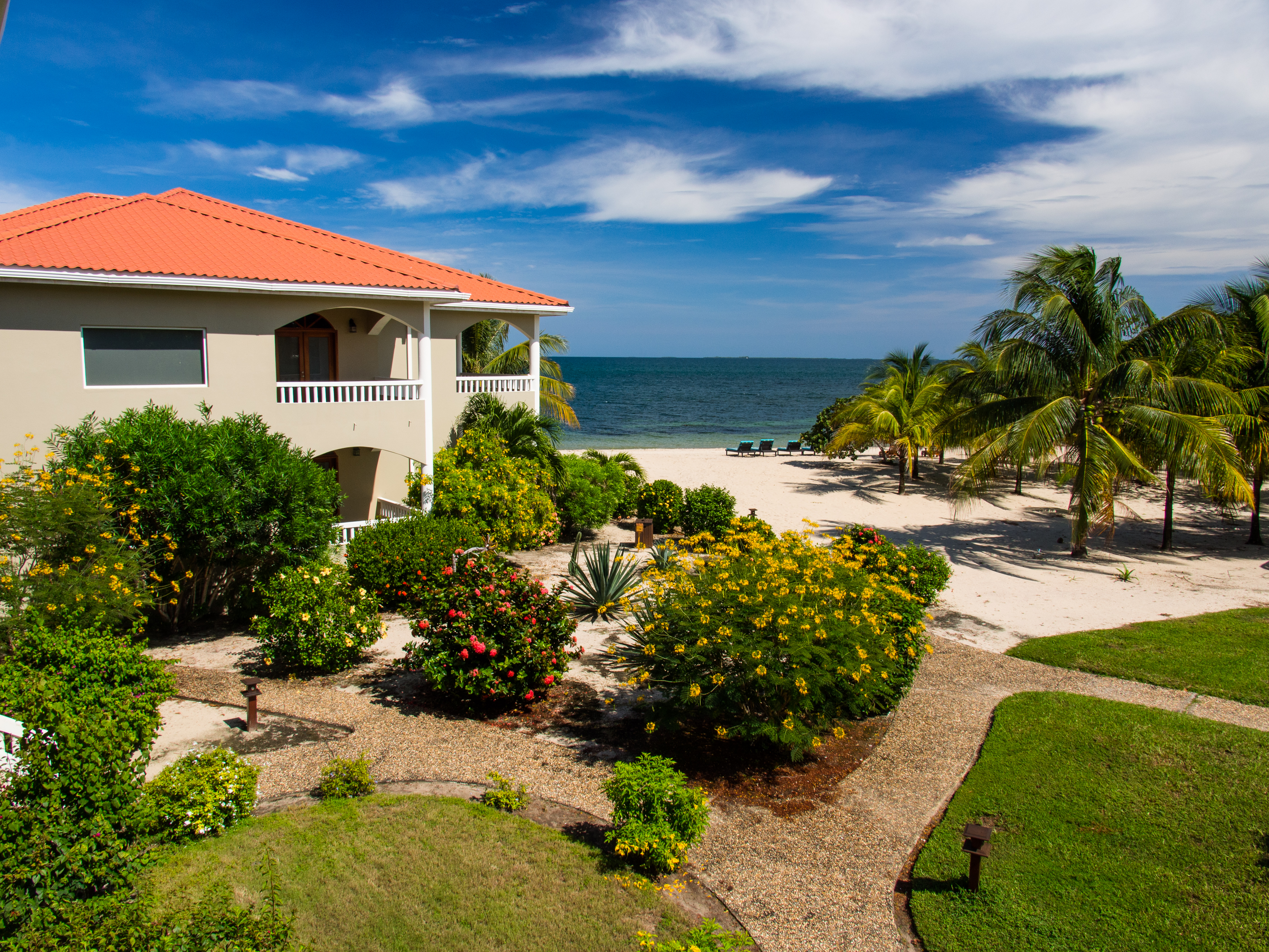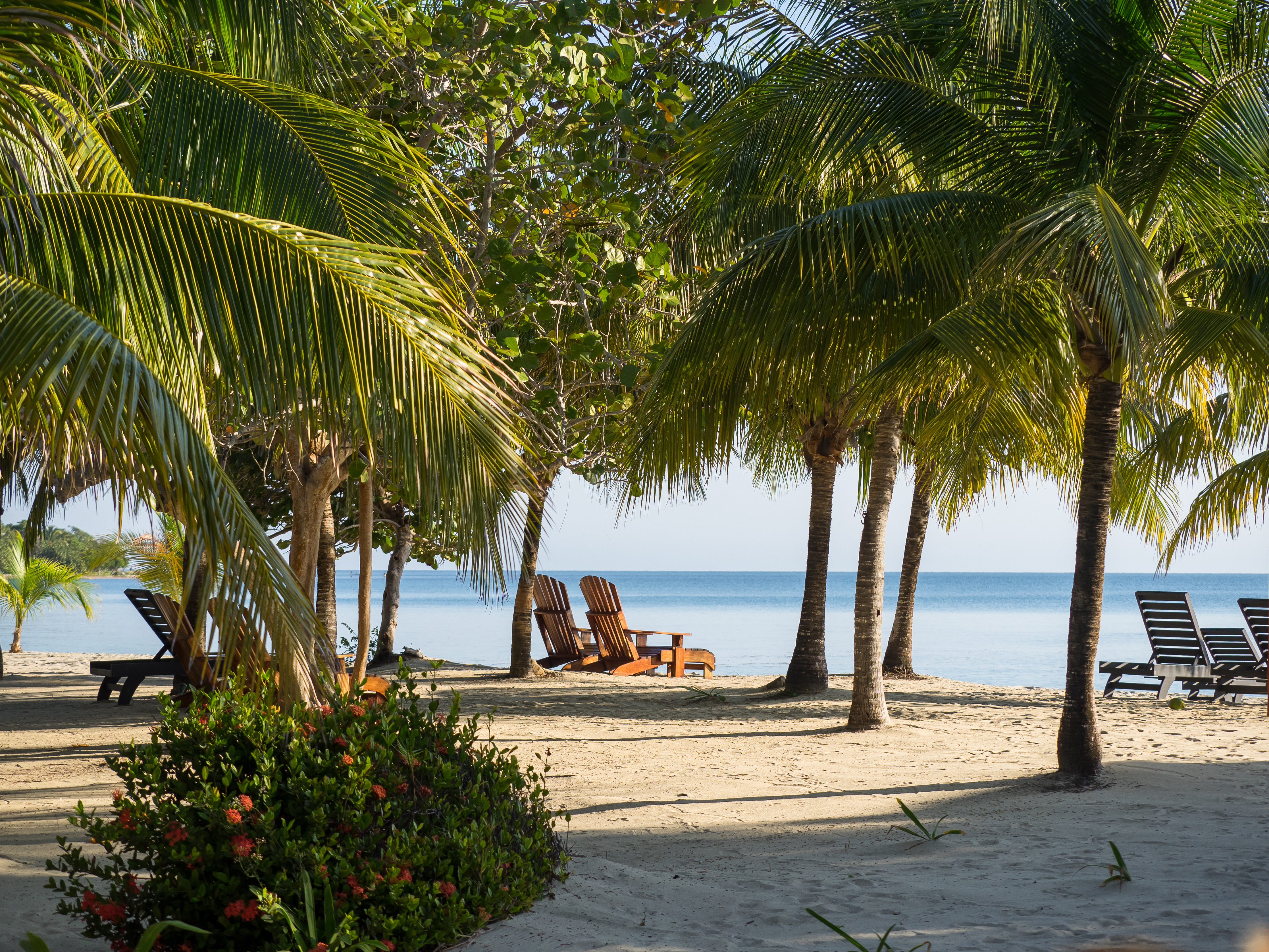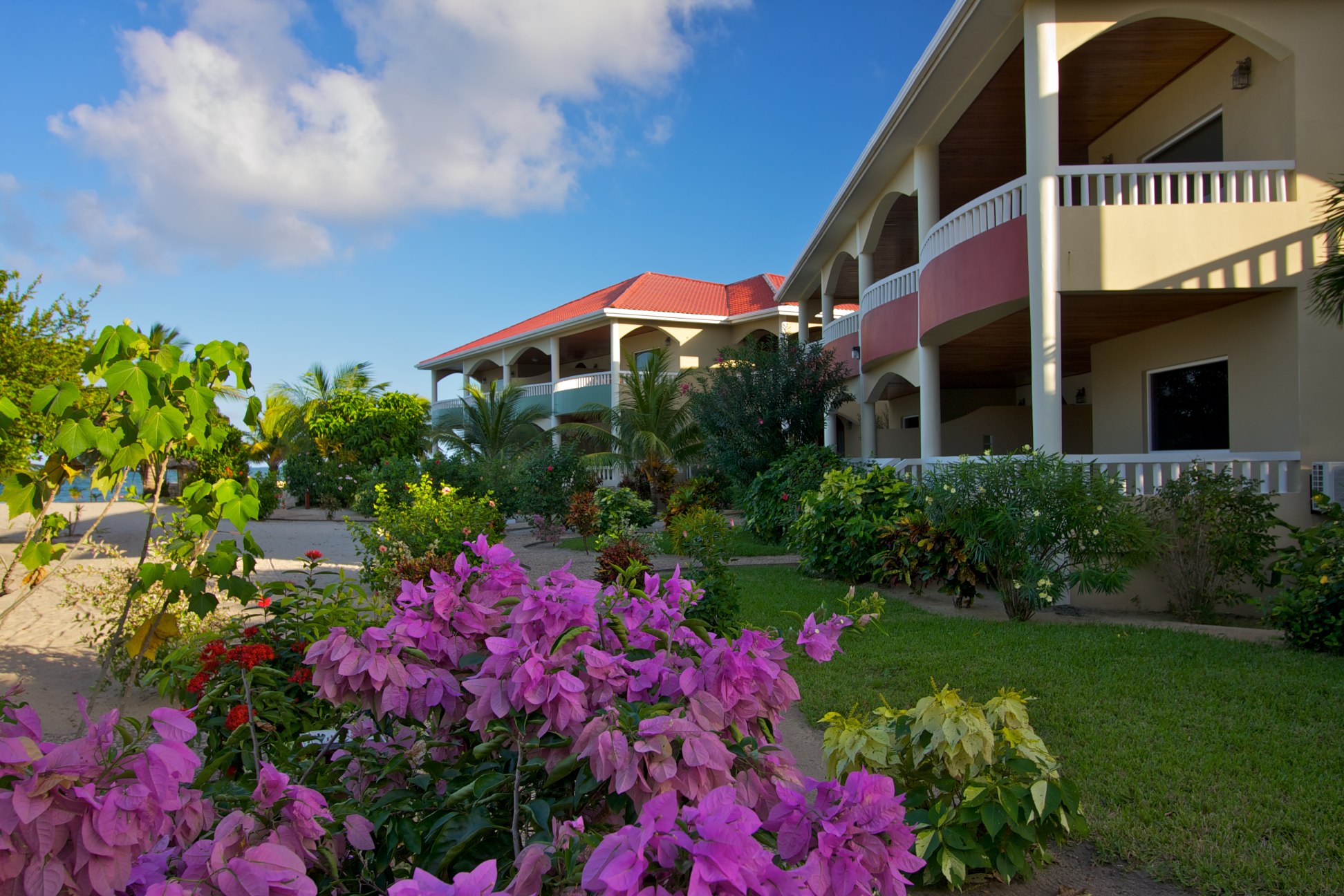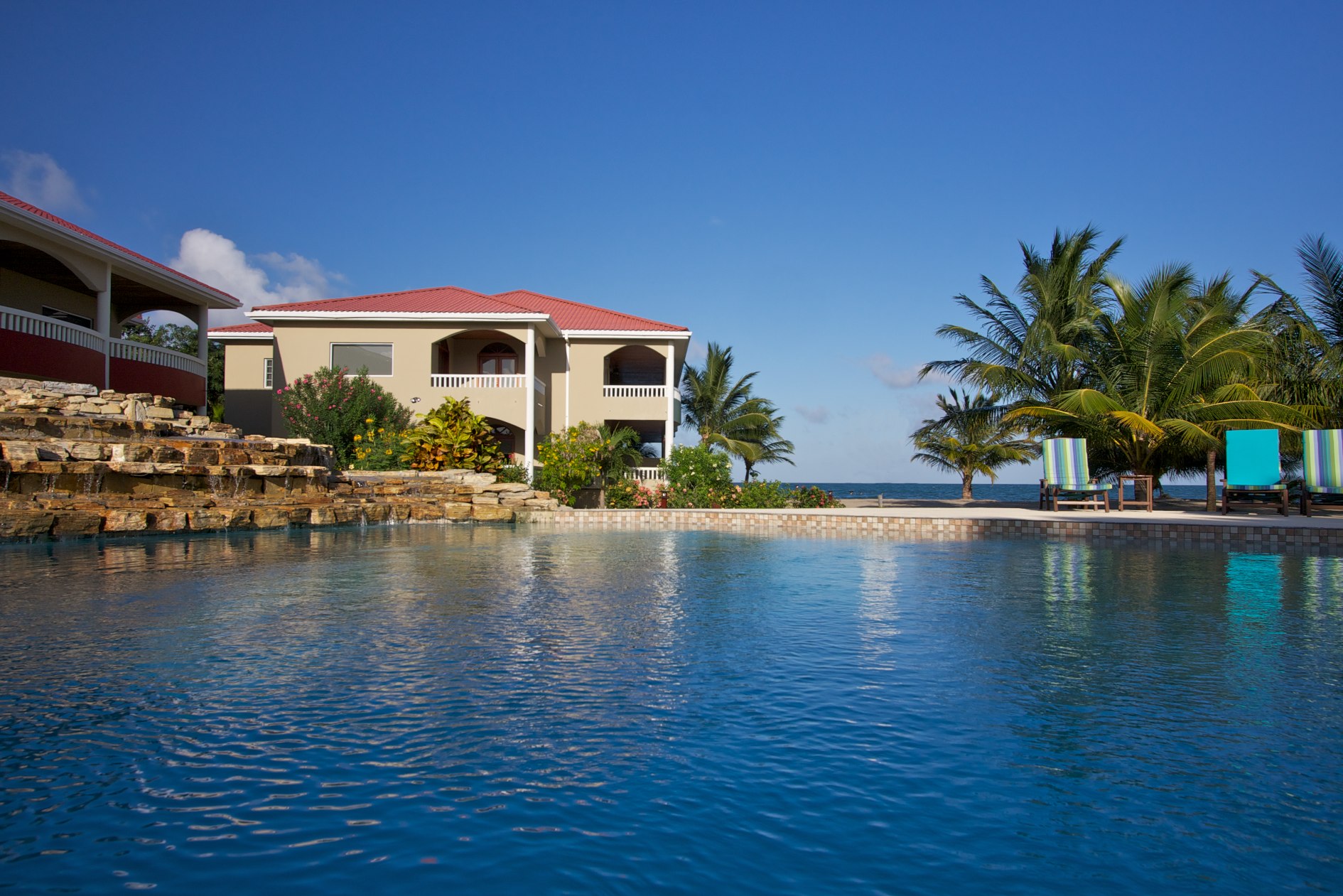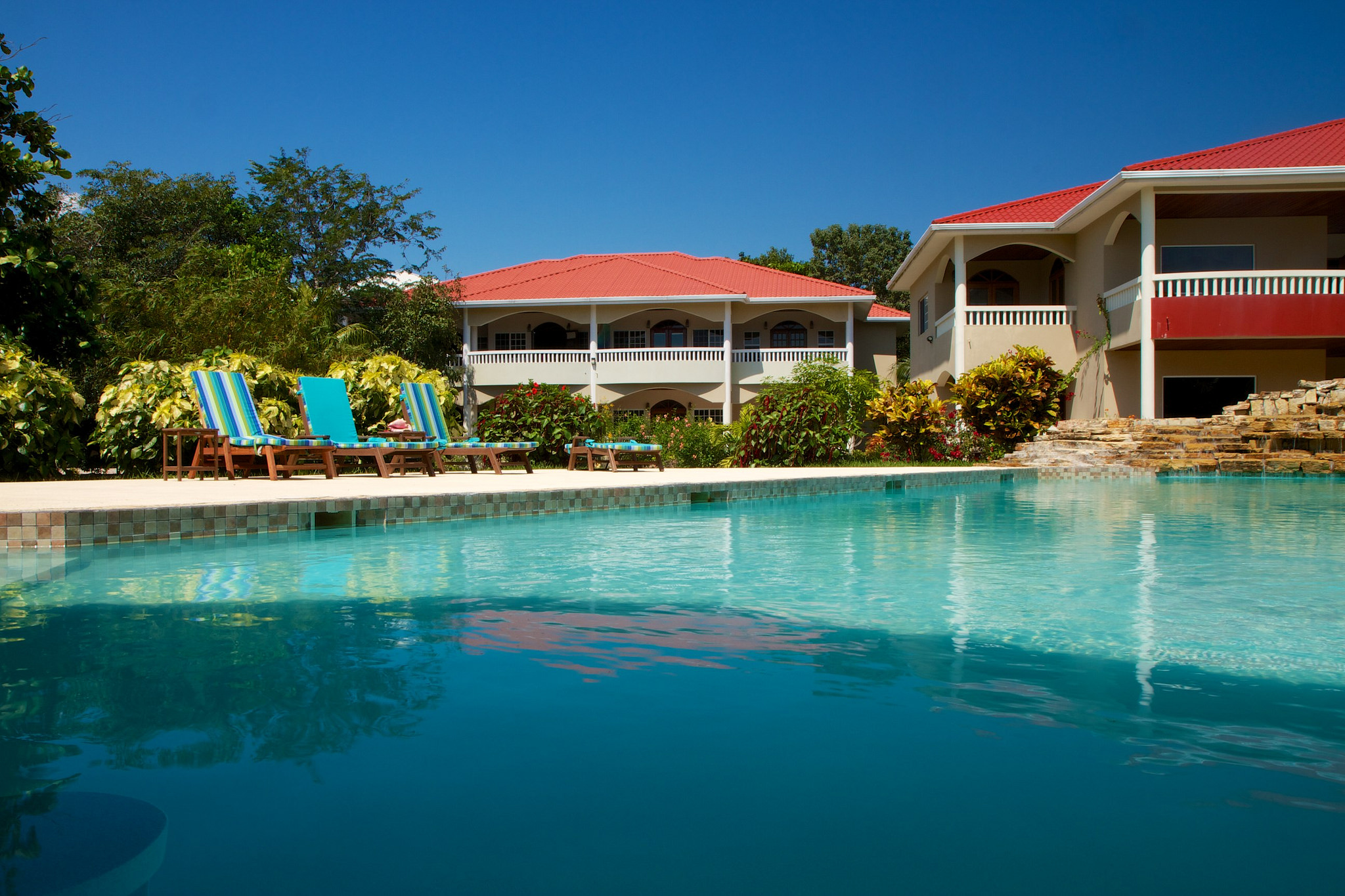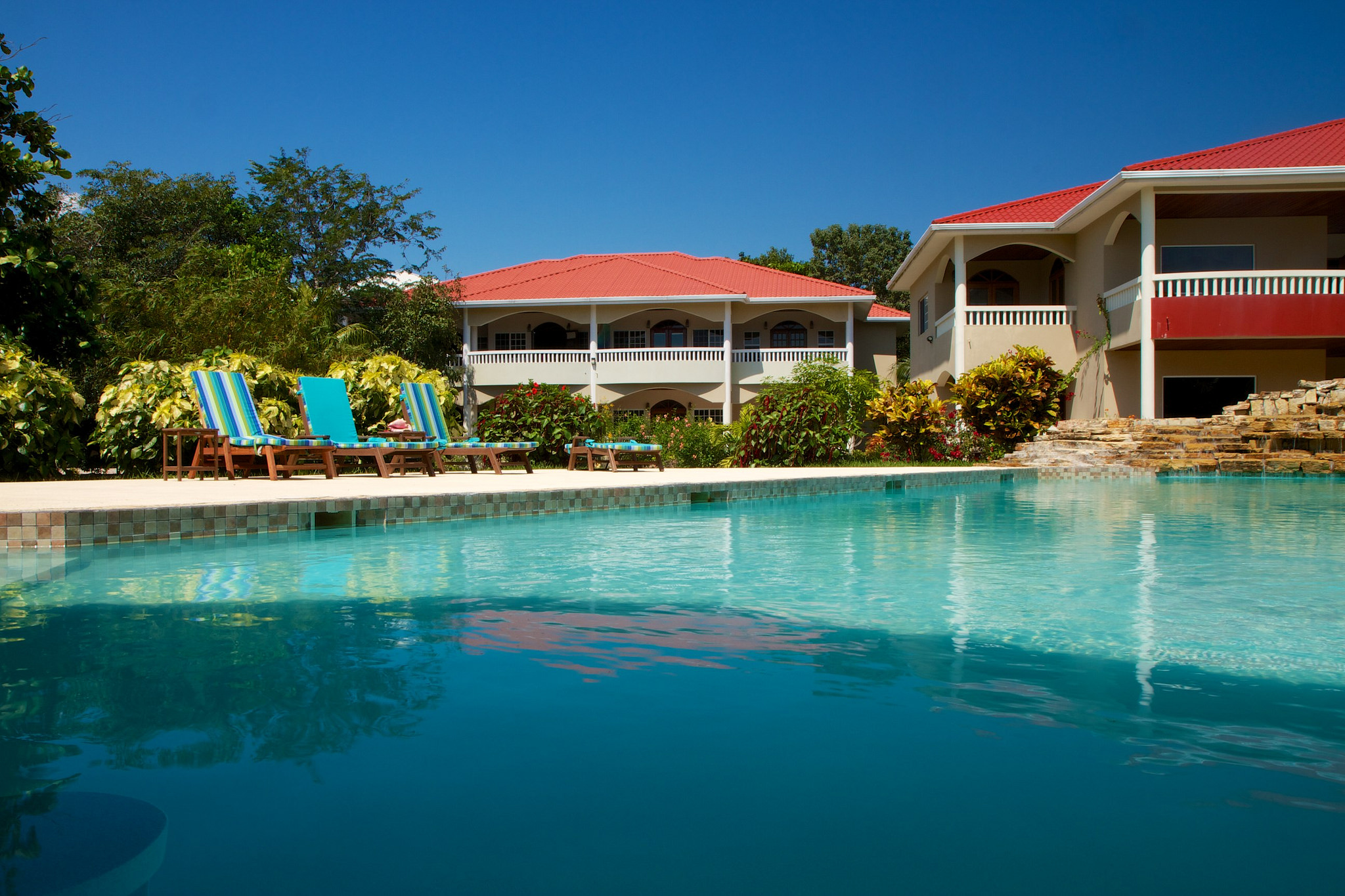 Los Porticos Villas Belize - Book your vacation rental in a warm tropical breezy setting with a homey feel. Our property gives our guest the amenities of being home while in the middle of a luxurious high-end residential community with resort-style amenities. Our white sandy beach and the turquoise Caribbean sea make an inviting setting for Families, friends, couples etc. Book your Belize vacation and stay at Los Porticos Villas.
"Better Than a Resort"
Private Residences for Rent in Placencia.
Why we are "Better Than a Resort"
– A full kitchen in every villa, one onsite dinner restaurant, NO loud bars- Lots of living space inside and outside of each villa with approximately 1500 square feet for our most economic villa to over 2200 square feet in our most luxurious villa.
– All villas are individually owned and each owner has decorated their villa differently based on their personal choice of both local and modern art.
– The property is designed to enhance the outdoor space for lounging and privacy as opposed to using every square inch for more rooms.
– Only a total of 11 of 27 villas are rented out, thus the property is rarely full with either guests or owners, ensure a very quiet environment.
– We have our on site Concierge team to help you with tour bookings and provide priceless information from knowledgeable local employees.
A perfect place for family vacations. Imagine having all of your family together at one time for a great adventure where each family can have their own villa! Or school reunions. Or reconnecting with your travel buddies. Los Porticos Villas is ideal because of how large each villa is with spacious decks and how much outside space for lounging or activities like volleyball, beach soccer, or good old American Football.
Our location is the perfect distance to town; close to all the restaurants, shops, grocery stores and bars, but far enough for the privacy, quietness and relaxation you deserve.
All villas have full size appliances and well laid out kitchens to inspire the chef in you. Local ingredients are available from small market stands that will enable you to make great dinners for your family. Or go out to the many awesome restaurants that Placencia has to offer. Each villa has its own washer and drier so you can pack light for your vacation. All villas have large private decks with loungers and spectacular Caribbean Breezes and Views.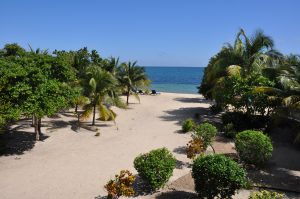 Los Porticos Villas is located on a private sandy beach with views of the crystal clear, turquoise Caribbean Sea for a perfect Belize vacation. We have a pool, partially shaded sitting area, pool & beach loungers and beach towels so you don't need to bring your own. The property is gorgeously adorned with beautiful tropical plants and trees that house such various tropical animals such as birds, butterflies, iguanas and you may even see a few parrots fly by.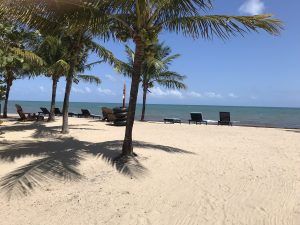 "Dream It! Live It! Belize It!"
Looking for relaxation or adventure, or a combination of both?
Los Porticos Villas can help you find all at great prices and a splash of luxury.
Placencia, with its diverse cultural background, magnificent beaches, amazing fishing and cultural history, is a village with some of the most wonderful activities and sightseeing adventures that you can experience in your all-in-one Belize adventure vacation.
From SCUBA diving and snorkeling in UNESCO World Heritage Sites such as the Blue Hole, to world class fishing, inland cave adventures (including the world-famous ATM Cave), Mayan ruins, paddle boarding, kite surfing, waterfalls, zip-lining, river kayaking, horseback riding and extreme adventure activities, Belize has it all.
Placencia is short drive to the lush tropical rainforests and a short boat ride to the largest living Barrier Reef in the world. Or, just relax while lounging on the beach with an ice cold Belikin beer or tropical cocktail and soaking in the warm Caribbean atmosphere on our private beach.
It's all waiting here for you at Los Porticos!
"Dream It! Live It! Belize It!"