Tropic Air Agents
When planning your arrival to Los Porticos, please consider that it is a three-hour drive from the International Airport/ Belize City to Placencia.  A quick, convenient, and affordable alternative is a 15-minute hopper flight from Belize City directly to the airstrip in Placencia.  Daily flights are offered by Tropic Air.   To book a ticket at no additional cost via the front desk, kindly request the booking at the time of the reservation or contact us directly.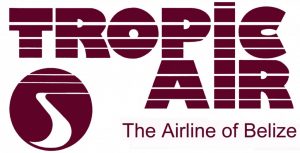 Concierge Front Desk
Our office is open from 8 am to 6 pm.   Our friendly staff is here to help make all your vacation dreams come true.  We can organize tours, call taxis, arrange for transfers, and make dinner reservations as well as assist with any special requests or events.   Please note that if you plan on checking in after 6 pm, kindly advise the staff by contacting us ahead of time so that we can schedule a staff member to meet you and welcome you to your beautiful villa.
Massage
We can arrange for special massages through a local masseuse, either on property or at the local massage practice.
Patricia Celenza has been a practicing massage therapist for over thirty years. She was the first massage therapist in Placencia, since 1993.
Patricia personalizes each treatment to your needs with her extensive knowledge of modalities—including Swedish, deep tissue, Pranic healing, reflexology, cranial sacral, hot stones, and pressure points.
Patricia charges U.S. $50 per hour, regardless of the treatment, and welcomes you in her very natural and unique home on the Lagoon.
Please choose from the following treatments, and feel free to create your own treatment. Patricia would be happy to discuss these details with you and what all-natural ingredients might be more appropriate for your skin.

One-hour (or 1 ½ or 2 hour) massage (either relaxing or therapeutic/deep tissue)
Hot stone massage (1 or 1 ½ hours)
Wrap and massage (1 or 1 ½ hours)
Facial (1 hour, and all local natural ingredients are used. Includes reflexology of both the hands and feet)
Frisky feet (one hour of total relaxation)
Ecstasy treatment (two-hour treatment of full body exfoliation/wrap/hot stone massage)
Villa Provisioning
We are a self-catered luxury condo villa resort with all the comforts of home and in a special corner of paradise.   If you would like your villa pre-stocked with beverages, food, laundry soap, or personal hygiene supplies, we would be happy to arrange this for you.  Simply request our villa provisioning form at the time of reservations and we will make sure that you have everything you might need during your stay.  Each villa is stocked with a complimentary "First Morning Coffee" basket, but additional provisions are available at local shops or through our provisioning service.
Additional Beds
Two Pack-n-Play cribs are available for the comfort of our smallest guests.  One air mattress is available for groups.   Please inquire at the time of booking to reserve.  No fee for these.
Golf Cart and Bicycle Rentals
There are several golf cart rental agencies in the area. We can reserve a cart for you prior to or upon your arrival.   Rentals are 24 hours and week-long rentals receive a discount.  Los Porticos is located about one mile outside of the main village of Placencia so a golf cart rental is highly recommended.  Most villas come equipped with two complimentary bicycles.  There are additional bikes for rent at the front desk.
Golf Cart Rental (Day):  US$55-65 per day
Golf Cart Rental (Week):  US$275-350 per week
Bike Rental (Day):  US$10 per day
Bike Rental (Week):  US$50 per week
Kayak Rentals and Inner Tubes
Our beautiful wide beach is a perfect place to relax and play in the sun. Kayaks are available for rent at request at the front desk.   Inner tubes are available at the beach free of charge.
8-HOUR KAYAK RENTAL:
Single kayak:  US$25.00
Double kayak:  US$50.00