DETAILED DRIVING DIRECTIONS TO LOS PORTICOS FROM BELIZE CITY
You will depart the airport and follow the "International Airport Road" – signs should say – to Belize City. You'll drive with the airplane runway on your left as you depart the airport.
Turn left onto the "Northern Highway". This is a little different (easier) than going through Belize City. It will probably add about 10 minutes to your drive, but will make the drive a lot easier to manage.  You will proceed North for only about 10 minutes.
You will make a left onto the "Burrell Boom Cut". Burrell Boom is a town and this "cut" will take you around to the Western Highway.
Follow the Burrell Boom Cut all of the way to the Western Highway, where you will make a right turn onto the Western Highway (this turn is in the area of Hattieville).
Go west on the Western Highway. Follow the Western Highway past the Belize Zoo all of the way to Belmopan and the Hummingbird Highway.
Turn left off of the Western Highway and onto the Hummingbird Highway. There should be signs for "Dangriga" / "Punta Gorda" / "Placencia"
You will now be on the Hummingbird Highway. This is by far the prettiest part of the drive. You will wind through hills and towns, up and over bluffs, and through the Mayan Mountains.  Be careful of narrow one lane bridges along this highway.
As you approach Dangriga, you will see a Shell Gas station on your right. The turn off of the Hummingbird Highway and onto the "Southern Highway" is just ahead.
Turn Right onto the Southern Highway. You should see signs for "Punta Gorda" and/or "Placencia".
Follow the Southern Highway for about 35 minutes, and then you'll approach a round-a-bout. Here, follow the signs to Placencia. It's the "left turn" in the round-a-bout.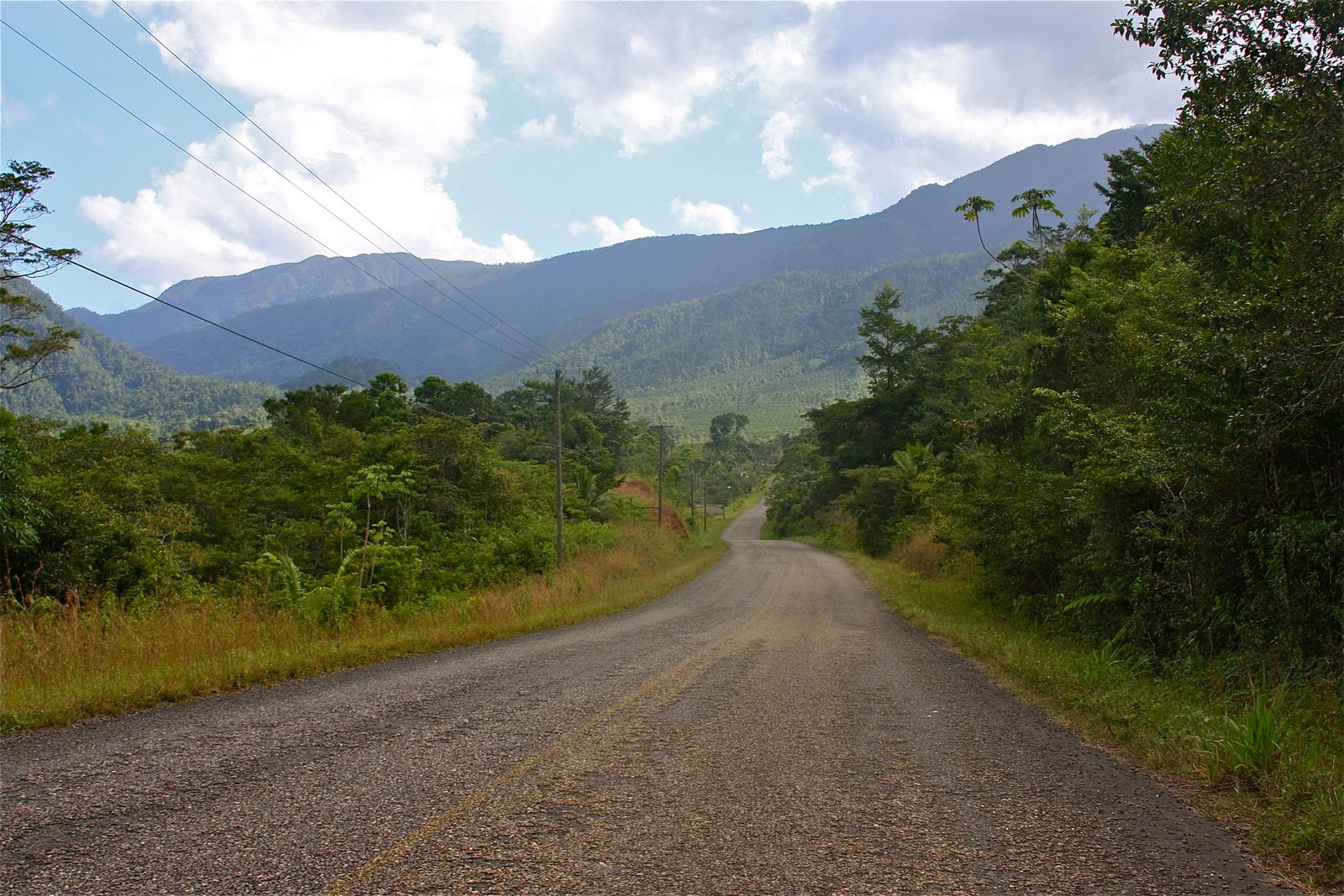 You are now on the road to the Peninsula. There are no turns off of this road, just lots and lots of speed humps. The only "turn" that appears is a turn off to Riversdale. Don't make that left, but rather stay on the road to Placencia.
Follow the Peninsula Road all of the way through Seine Bight, past Roberts Grove, the Airstrip. We are about ¼ mile south of the airstrip on the left-hand side of the road.  The office is at the roadside next to the restaurant.
Welcome to Los Porticos!